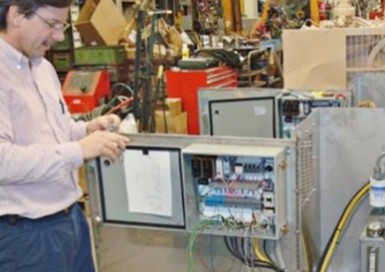 Dan Turner
Dan Turner is the President and Owner of The Turner Company, including Turner Hydraulics, TASCorp and Turner Value Leasing. In 1982, he joined his father in the family owned business that was started in 1978 as a hydraulic jack repair shop in their back yard.
Dan originally went to Millersville University to study Hard Rock Geology, but after accompanying his father on a business trip, his interest was piqued when he began to see the real world application of the physics and math he was learning in the classroom. He began taking classes in management, machining, welding and fluid power.
To this day Dan spends as much time as he can using a hands-on approach with the projects. He is the Hydraulic systems designer and participates in brainstorming, sales calls and customer service.
Chuck Adams
Chuck Adams is the Automation Manager for TASCorp. He went to Trade School in High School and since has gained over 30 years of hands-on real-world experience.
Chuck is highly technical and specializes in Electrical Engineering and Operator Interface development as well as Robot Training, Programmable Logic Devices, Mitsubishi and Allen Bradley ©.
Chuck is proficient with Auto Desk Design Suite to design the products that find solutions for his customers. He manages the projects from design to completion to be sure that his customers are satisfied that their problem solving needs have been met and exceeded.
Brandon Weary
Brandon Weary is the Industrial Engineer for TASCorp and has both an Associate's and Bachelor's Degree in Industrial Technology Engineering from California University of Pennsylvania. Throughout his life, Brandon has had a passion for racing motorcycles, creating a fascination with mechanical design, efficiency and durability.
Brandon works with his clients in the manufacturing, recycling and entertainment industries to ease work flow and aid in cost cutting and lean manufacturing.
Brandon specializes in 3D Modeling and Mechanical Design with CAD. He uses the 4M process that is standard to TASCorp: Mind. Machine. Mouse. Manufacturing. With this process, Brandon takes the client's idea, customizes it, models it, meets with the client to work out any bugs, gets drawings together, creates the team to build it, takes it to the client, installs it and educates them how to use it.
Rob Hoffman
Rob Hoffman is the Technical Services Manager for TASCorp and maintains the technical systems for all of the Turner Companies. He has been in the Computer and Networking field for over 20 years.
Rob's expertise is in industrial and commercial networking and he specializes in infrastructure, wireless and commercial networking. Rob is ready to help your equipment communicate properly, even in difficult manufacturing areas or dirty, noisy, hazardous areas.
Rob also handles custom cabling and board level design for specialized projects.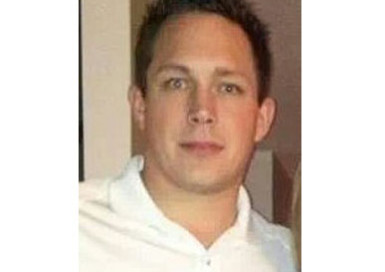 Jason Stout
Jason Stout is one of the newest members of TASCorp. Jason has both an Associate's and Bachelor's degree in Industrial Technology Engineering from California University of Pennsylvania. He also plans to further his education with the pursuit of a master's degree.
At TASCorp, Jason is an Industrial Engineer. He works with clients to help them create products from concept to completion that will allow for easier work flow that results in cost cutting and time saving.
Previously, Jason was a manager for UPS, setting new production and efficiency standards in a large factory setting. During his last years with UPS, Jason worked in their IE department. As their Industrial Engineer, he was in charge of understanding, programming, updating and installing new scanning technology throughout the Laurel Mountain District (Pennsylvania, Virginia, and West Virginia). Also, Jason would travel to UPS sites within these states to train employees on methods and procedures assuring that the application of the new technology was correct.