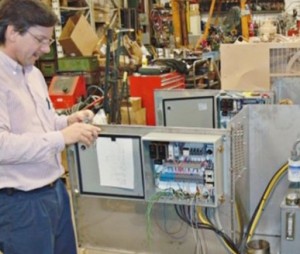 In 1978, an Ad was placed in the well-known magazine, Popular Mechanics, for the repairing of Hydraulic Jacks. From that one Ad, Turner Hydraulics was born.
Mr. Turner, the father of the current President and Owner Dan Turner, was the one who placed that ad. He was looking for repair work to do in their back yard. Unbeknownst to him, it was the beginning of what is now known as the successful and influential Turner Company.
When Dan joined his father in the business in 1982 and then helped move the company in 1984 to its current location, the business continued to grow. As a result, the company branched out into several other paths including Hydraulics System Design, Electrical Control Systems, Mechanical Engineering and Equipment Leasing.
It became apparent that some customers have a need for a complete solution from a single vendor. Other customers needed more than just simple repair and fabrication services. Out of these needs, Turner Automation Services Corporation (TASCorp) was conceived. TASCorp is the engineering and automation arm of the Turner Companies and utilizes mechanical, hydraulic and electronic concepts to provide a variety of customers with targeted solutions. TASCorp can design and implement most any type of machine control system, and rebuild or build the machine as well.
TASCorp is an all-inclusive shop. From design and fabrication services to instillation and then start up, TASCorp has the resources in-house to bring peace of mind and ease of development to our clients.
Even after the equipment is completed, TASCorp will stay with the project to implement coordination and management. Our staff will work closely with you to be sure you're getting exactly what you expect, all while knowing TASCorp will take care of all the worry.